Welcome to DSAP
Practical
Professional Facilitators
Daystar Skill Acquisition Programme
Established since November 2009 to discover, develop and release a new generation of Financial Role Model Entrepreneurs through basic specialized hands-on skills training who will genuinely create wealth through ethically run businesses.
Haven trained and graduated over 13,890 individuals many of whom are running profitable businesses within and outside Nigeria.
Being one of the foremost and highly respected skills acquisition Centres in Nigeria, training people from all works of life within and outside Nigeria without a fee.
Maintaining a Faculty of highly skilled and professional team of Facilitators who are also Industry leaders in their various areas of specialization.
Running various skills training programmes thrice a year (February, June and October).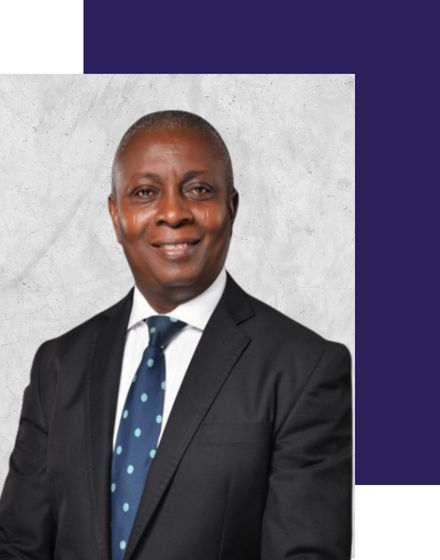 Skills offered by DSAP
Our Courses
TESTIMONIALS
Students Reviews
It was a great experience at DSAP, my life and perception about entrepreneurship was transformed and am a better person. As a nursing mother, I achieved a lot from the training, now I can sew for myself and others. The devotion was excellent too. Thanks DSAP.
Faderera Adu
Fashion Design
I am so glad I was part of DSAP class even though while we were being taught in class it was like a magic to me but I thank God that I'm currently working for a company with the help of what I learnt from DSAP class and lecturers. I am now a "guru" using wordpress. God bless our facilitators.
Oladunni Obigbesan
Web Design
I came because I wanted to add to my baking business menu list. I didn't leave there disappointed, I learnt more than pastry and small chops, I learnt how to work in a team and also manage one. Even after the programme my facilitator is still there for me and encourages me. Right now I have started my own production.
Christiana Adibite-Daniel
Pastry and Small Chops
Baking has become a part of me, plus the joy of been able to help people around me with little cash. I bake birthday cakes that bring joy to parents' heart… I love the feeling of fulfilment.
DSAP was God's plan for me to unlock higher levels of skillfulness and creativity that I had not explored before now and I am grateful to God Almighty for the gift of DSAP. It came at a time when I had been jobless for a while and I was on the edge of giving up on working plus I did not have funds to help me learn a skill but one morning at the gym, a friend told me about DSAP and for me, it brought my hopes back to life! DSAP has afforded me another stream of income apart from my regular job. Thank God for DSAP! I love DSAP!
Blessing Nwaoguimo
Footwear Making.
All hope for surviving was challenging at the time I joined this programme, precisely in the month of August. Living was challenging for me with three kids due to my late husband's demise. I was at my devastating state when I heard about DSAP, even as at then registration online was already closed but I determined to go for it even if it is to beg. But with God on my side I found favour. Today, my life is experiencing a turnaround positively. I can proudly say that through this training I have been able to have my own branded service and financial freedom.
Haastrup Bukola
Event Planning and Decorations
DSAP helped demystify the concept of pattern drafting which looked cumbersome and unachievable initially. I really appreciate God for the opportunity. The experience exposed me to a more dignified way of sewing. The facilitators were impeccable!!! Thank you so much for the great time which was worth the stress! I'm wholeheartedly grateful. DSAP, thank you for touching lives!
Fateye Adefunke
Fashion Design
In 2018, I decided to take a career break to enable me acquire a skill so I could become a better person and add value, so I registered for the 1st batch of DSAP 2018. I didn't have a single knowledge of the skill I registered for (fashion) but after the 2weeks training I was shocked at my work and since then I've been building on it. I make both male and female garments now and have trained two people so far. I want to say thank you to the organizers and facilitators, you are simply amazing. God bless you.
Precious Balogun
Fashion Design
DSAP is a life transforming programme for me. I was at a point where I knew that I had to learn a skill to augment my income at the time. So I decided to enroll for DSAP and picked pastries. After the programme I have gone ahead to make barbecue on different occasions and I hope to launch a brand where I can make and sell barbecue, cocktails, fruit juice and smoothies. DSAP is indeed blessing and transforming lives.
Oluwatosin Ayoola
Pastries and Cocktails
DSAP has impacted greatly to my skills. My plating skills are beyond words now. Even before leaving the class I have made customers because of the marketing strategies taught. It was a great experience and will do it again and again.
Folarin Wuraola
Catering/Culinary Arts
I will first like to appreciate the effort of the organizer and the church. I really gained a lot that made me quit my job and focus to being an entrepreneur. Glad to become the CEO of Belva Artistry. DSAP programme really helped me grow – setting up my own business with as few hitches as possible. My plan is to run a standard makeup studio and will be established with the sole intention of making profit that will be used in growing and sustaining my business. Thanks and God bless.
The training was contemporary and detailed… The facilitators gave freely of themselves, despite it was free… With just 2weeks of intense training, now I make all kinds of clothes for myself… I even recently made new sets of uniforms for my catering company. Big THANKS to DSAP.
Ololade Oso
Fashion Design
I came in with no clue about website design, I was a super novice, within 3days, the eyes of my understanding began to open, the facilitators were really wonderful and today I have a career in website design.
Nzekwe Victor
Website Design
My two weeks training at DSAP gave me courage and a boost to go into the footwear making industry. The simplified teaching and early morning assembly made me understand how things are done in the outside world…God bless DSAP.
Oluwasegun Osibajo
Footwear Making
Awesome experience. From zero knowledge in this field to 95% perfection. The two weeks spent at DSAP was worth it. And the facilitators were good, EJ Treasures was one of a kind. DSAP, hanks for this great opportunity to empower people like me. A lot of Nigerians are blessed because of this movement. Keep it up, God will keep enlarging your coast. Amen.
Nnenna Anapusim
Pastries and Small Chops